GIC rates are up substantially across all terms along with central bank rate increases and rising bond market yields. The graph below shows top GIC rates available from over 25 Banks and Trust companies as of March 31, 2022, and compares them with several prior periods. (Source: Cannex Financial Exchanges)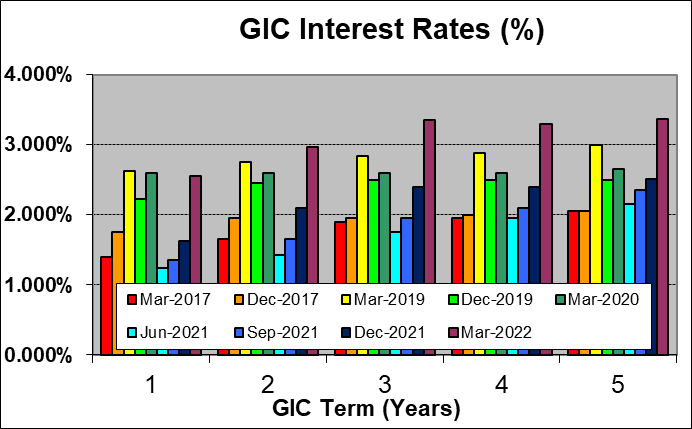 GICs have always been a reasonable alternative to bonds, but don't have a market value that fluctuates like a bond, because they are generally not redeemable prior to their maturity dates. For investors who don't require liquidity in part of their fixed-income holdings, GICs may be an excellent complement to a more growth-oriented investment portfolio.
Because we deal with a large number of banks outside the 'Big 6', we are usually able to obtain rates significantly higher than those posted at bank branches but still qualify for Canada Deposit Insurance coverage (Rules at www.cdic.ca ).
Click to view our current Top GIC Rates.